What do you do when your favorite bands start to break up? You pray that they get back together, or they start another band/side project. That's exactly what This Calendar Year did. The band remained friends, they just started something new. Norma Jean, along with many other bands, fit into this category. Sometimes you just can't continue to produce music with your current lineup. Whether it's insecurities, irreconcilable differences or what have you. The point is that some pretty amazing bands have come from previous band break-ups. That's the story that I want to tell you about today.
Other than that, I don't have much to say about this ban. Their albums are awesome and this is just an amazing song that I want you to listen to. I started listening to it, two ex-girlfriends ago. That's not a real unit of measurement, but it is a funny one. What if every time someone asked you when you first did something, you said how many exes ago it was. That's pretty funny. I'll add that to my post called How to make your ex uglier in ten days.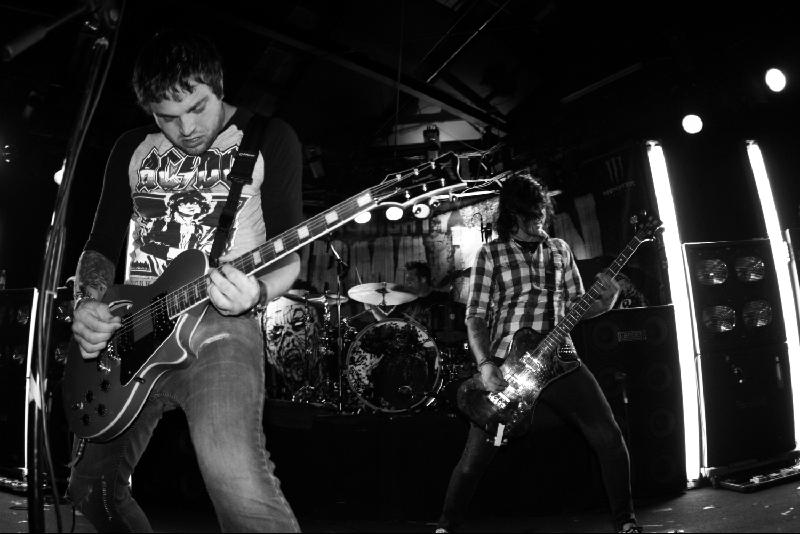 About Norma Jean
Source: Wikipedia – Norma Jean is an American metalcore band from Douglasville, Georgia, a suburb of Atlanta. Since their inception in 1997 and replacement of members throughout the years, the band's only original member is guitarist Chris Day. To date, Norma Jean has released six studio albums and received a Grammy Award nomination in 2006 for Best Recording Package for their second album O God, the Aftermath. The band's name is derived from the real name of actress Marilyn Monroe.
I've seen Norma Jean 3 times. Each time, they had a new singer. It was almost like going to see Underoath or Saosin. Underoath has changed band members quite frequently. For the longest time, I wanted to put a tour together that featured NJ, Underoath, Guns-N-Roses and Journey. That's almost an amazing basis for another SNL Skit.
Watch Norma Jean Robots Humans 0 Live